LED Bike lights. Low power draw, compact lithium-ion battery, and superior lighting capability over traditional incandescent or HID lights
BikeLED promises to be the best bang for the buck bicycle LED light on the market. Our bike LED light is more powerful than the Light & Motion Seca 700 Ultra with 900 lumens of light and 10w of LED power.



Payments processed by PayPal
under MobileHID.com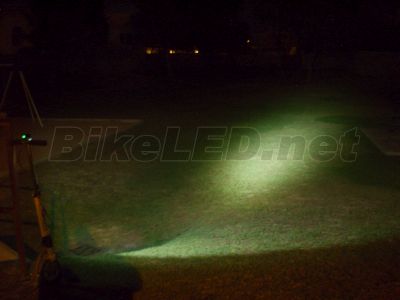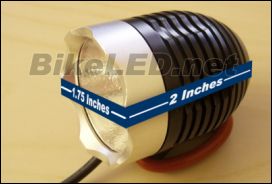 The BikeLED light has 3 modes: Full bright, half bright, and flashing. At full bright, you can expect a 3 hour run time and at half bright, a full 6 hours of light output. When flashing, the BikeLED can last for days.
Each BikeLED comes with the following:
Mounting hardware
Wall charger
Rechargeable l ithium-ion battery
Lamp
Construction material: Aluminum
Weight: 360 grams
Volts: 3.6 volts
Battery: Lithium-ion rechargeable battery
Lumens at full bright: 900
Burn time at full bright: 180 minutes
Lumens at half bright: 450
Burn time at half bright: 360 minutes
Amps: 2.8amps
Wire length from battery pack and light: 28"
Length of lamp: 2"
Diameter of lens: 1.75"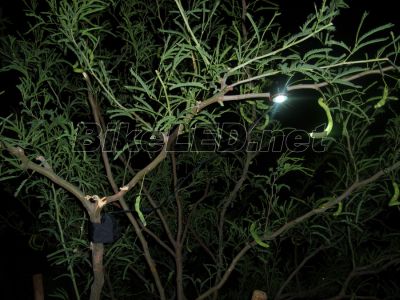 click for larger image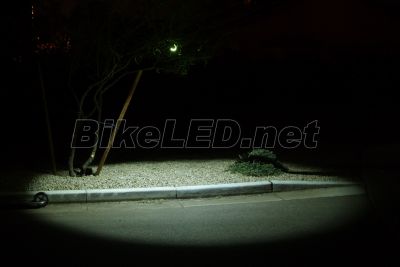 click for larger image